Retirement Is An Opportunity To Enjoy Life's Magic Moments
I fully admit that I was guilty of sometimes not taking the time to enjoy life's magic moments.  If nothing else, I am an individual who sets goals and works hard to achieve a plan.  While my plan was commendable (providing for my family), I sometimes became too focused on the end goal and did not enjoy the journey as much as I should have.  I am very fortunate to have reached retirement age and now realize some mistakes that I made: too much time away from the family and too much time spent at work.  Retirement has gotten me to realize that life is made up of a series of moments that pass by only once.  If you miss too many of them your life is not all that it could have been.
Some people never learn this.  We see too many people approach life as a checklist: places to go, things to do and trying new experiences just to say that you've done it.  To me, life is like a visit to a new place and the way you approach it can make all the difference.  In many cities there are the tour buses that take you around the city and allow you to hop on and off at different sites.  It's a whirlwind pace but you will be able to see it all.  That's kind of how I lived my life during my working years.  Everything seemed rushed and there was only so much time for family vacations.  There is nothing wrong with this approach and there are some advantages to it.  We still like to do the bus tour when we get to a new place because it helps us spend our time more wisely after we get an overview of the city we're visiting.  Then we have a better idea of how we can spend our time and the pace is our own.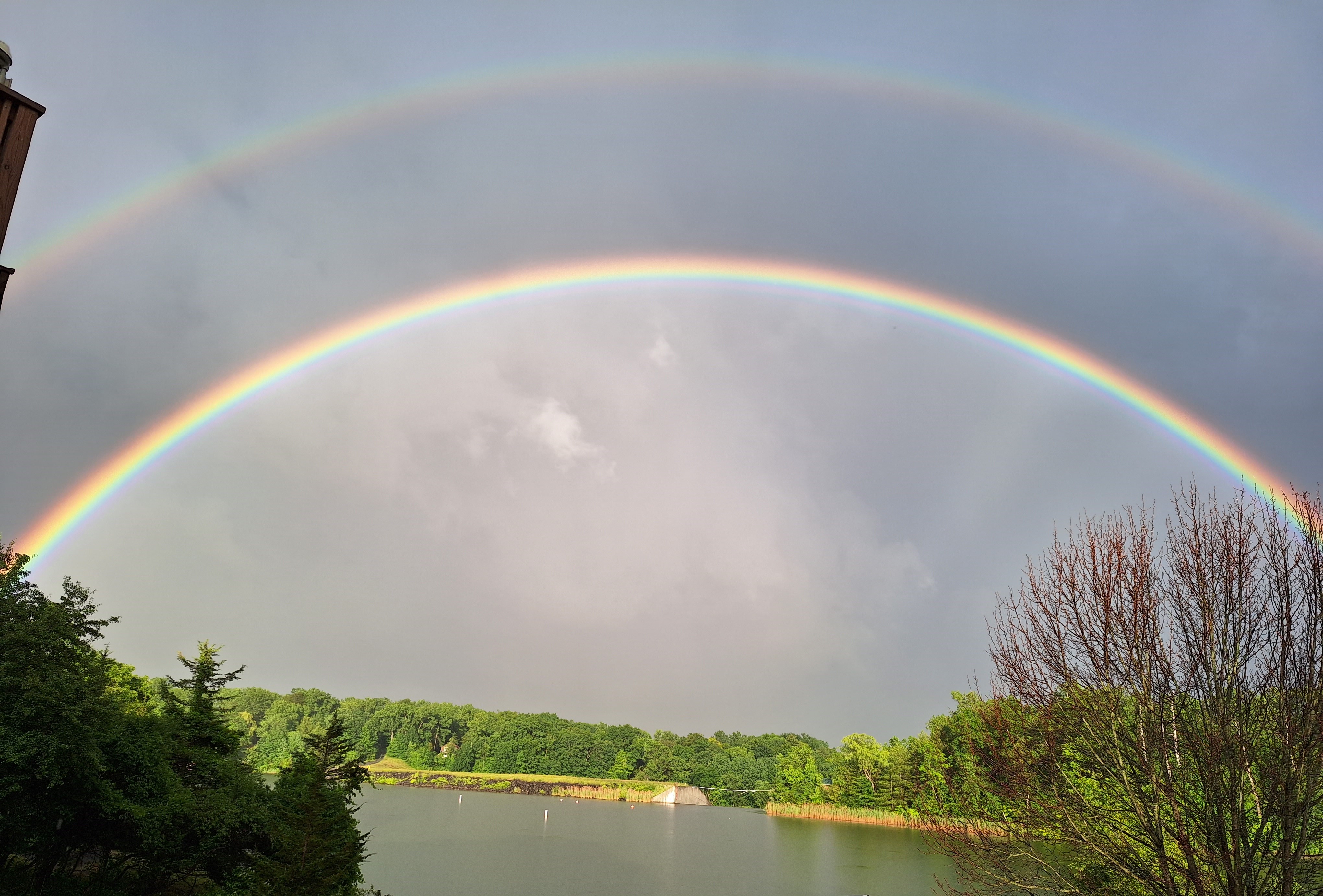 Retirement is the opportunity to plan out your time and enjoy life's magic moments.  As we go through life we come across those times where you would like to just stop the clock and enjoy the moment.  Retirement gives us the opportunity to do exactly that.  Life is different for everyone.  We all enjoy different things.  But, hopefully, we're grateful for what we've experienced in life.  Being born in the United States was like winning the lottery when you compare the experiences of other people in this world.  Hopefully we are all grateful for that.  The truth is, however, that many of us are too busy to fully enjoy life's magic moments.  We can change that starting today.
I was reminded of the importance of this yesterday.  It's been a little dry in the Hudson Valley and we got some badly needed rain in the afternoon.  As the rain subsided into a drizzle and the sun came out from behind the clouds and a magnificent rainbow became visible for about fifteen minutes.  We sat and studied it as it became bolder and fainter and extended into a full arc with such vibrant colors you could not help but be amazed.  And then a double rainbow appeared.  We stopped everything to enjoy life's magic moments and we feel that's what retirement has been about for us.  It's great to have the time to do this and we hope we never take it for granted.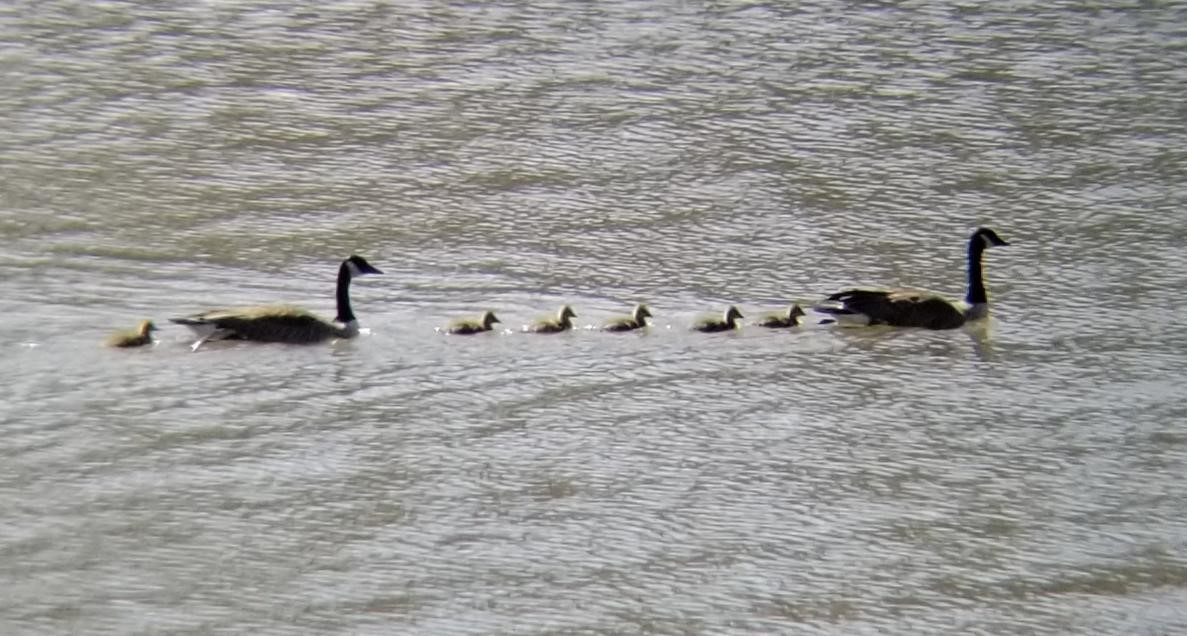 We Take The Time To Enjoy Life's Magic Moments
We have been fortunate enough to spend our winters in warmer locations and we always drive to get there.  We try to see life off of the interstate and it has made all the difference.  We stop in a few small towns on our way to our destination and never fail to find a nice little town that has a personality all its own.  Experiencing small town life, whether it's a local concert or a great little restaurant is one of our favorite ways to enjoy life's magic moments.  Watching the sun rise or set, ducks swim in a pond or a rainbow covering the sky should make you pause and appreciate the incredible world we live in.
You don't have to spend a fortune to see majestic scenery and you don't need to know famous people to be able to savor special times and enjoy great conversation.  The ability to enjoy life's magic moments is the ability to see the extraordinary in what some would consider the ordinary.  Think how special another conversation with a departed loved one would be.  Those kinds of reflections allow you to appreciate the time you have now.  Conversation around a dinner table or a hike through the woods with a friend can create tomorrow's memories.  We should never become complacent enough to let them slip by.  It's time to enjoy life's magic moments.  It's time to Enjoy Retired Life!
Thanks for visiting.  If you like what you see here, please tell your friends.
If you think it might be fun to start your own website (it is!) please look here.
If you'd like to learn about earning a steady online income, please check out this possibility.