The Best Retirement Travel Ideas
The best retirement travel ideas are the ones you turn into reality.  My wife and I love to see new places and she is very accommodating in allowing me to visit historic sites and, most of the time, completes the day very happy she experienced whatever place we went to.  We have been fortunate enough to travel each winter to escape the cold and, as we wind our way down south or west, I happen to have in my collection of information a few spots that might be of interest to us.  We like to drive to our ultimate destination and have been down to Florida, over to the Gulf Coast and even out to California with stops along the way in New Mexico and Arizona.  With a little research, it's amazing what you can see along whatever route you take.  Plus, you get to really experience an area when you get off the interstate highway and drive along the roads less travelled.
On one trip that had Tucson as our ultimate destination, we traveled through Memphis, stopping at Graceland because my wife was very curious about it.  She wasn't a huge Elvis fan, but he was quite a phenomenon as we were growing up, so we went to see what this place had to offer.  It turns out that Elvis is a huge business with a sprawling complex that has grown into an industry.  It was definitely worth the stop, but it left us with a feeling of sadness for this man who dominated the music industry for so long.  It was easy to see how big a star he had become, but it was hard to get the essence of the man.  The glitz was there but you didn't get the feeling he was ever that comfortable being himself and may not have been able to really be himself because of his level of fame.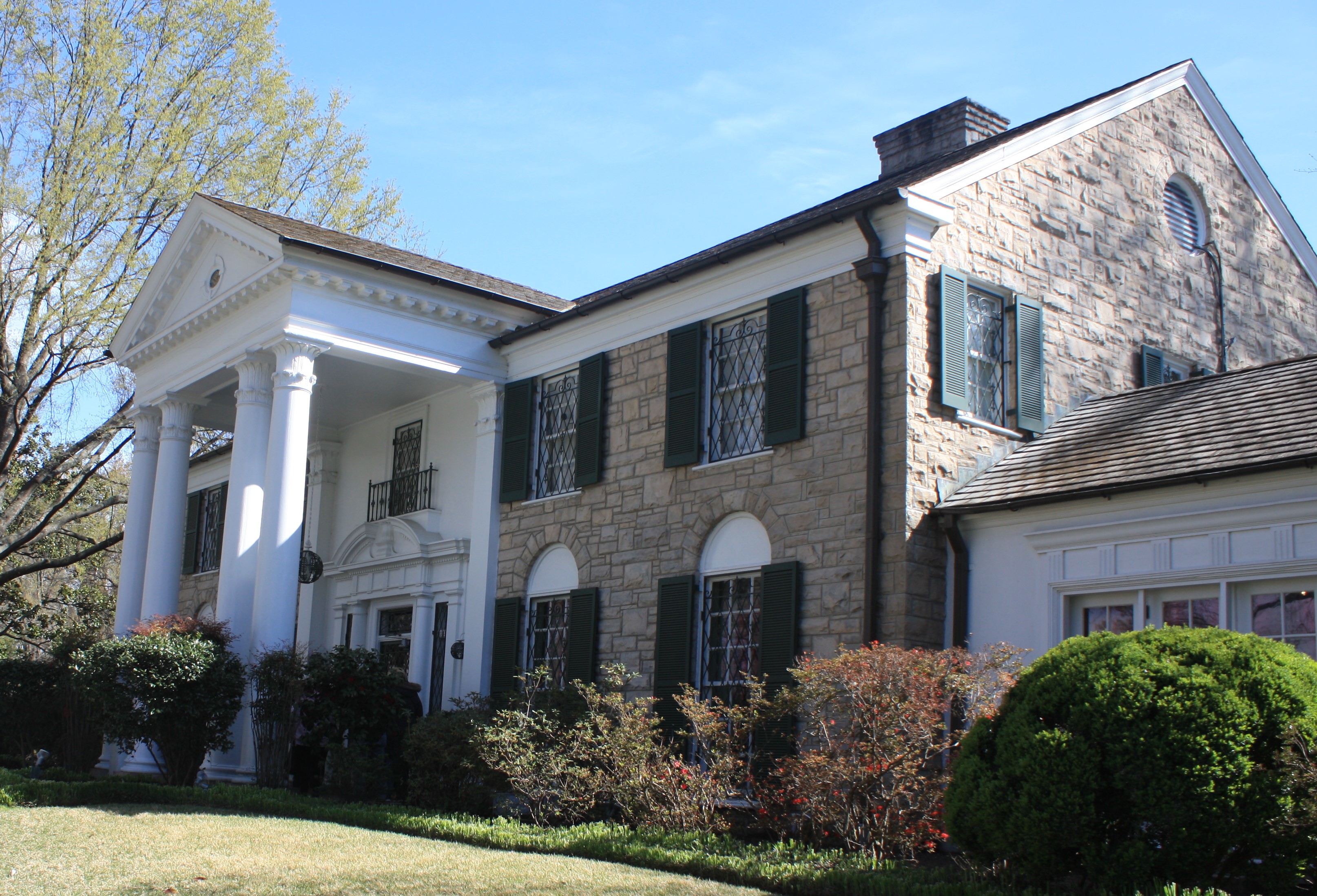 As I stated at the beginning the best retirement travel ideas are the ones that actually materialize but I would also advise you to research the area you're going to because there might be some hidden gems off the beaten path, and this is precisely what happened in the Memphis Graceland visit.  Two additional spots were added to our itinerary and, at least in my mind, had more of an impact than the glitz of Graceland.  Both of them had to do with music and, specifically, with someone I admired much more than Elvis.  I discovered Johnny Cash when I was eight years old and, believe me, no one had ever heard of him in New York in the late 1950's.  I had read everything I could about him and bought every record I could find.  I knew he had started his career with Sun Records and that was more important to me than Elvis World at Graceland.
The Sun Recording studios in Memphis is so small you can easily pass by without noticing it but, what happened inside those walls, changed music forever.  It was the home of Sam Phillips who launched the careers of not only Presley and Cash, but also Jerry Lee Lewis and Carl Perkins who are sometimes called the Million Dollar Quartet.  The tour of the studios was amazing, and the simplicity of the whole place drove home the fact that talent doesn't need hype or careful staging and marketing.  This little place witnessed history and it was difficult to not feel how history hinges on the little coincidences in life.  We were impressed but not finished yet because just across the Mississippi was a place in the middle of nowhere that I never thought I would ever get to: the boyhood home of Johnny Cash.
The Best Retirement Travel Ideas
Can Come From Topics That Interest You
As you cross the river into Arkansas heading west on US 40, you're only about forty miles from Dyess, Arkansas where Johnny Cash's family moved to when he was three years old.  It was an experiment of the New Deal, and the University of Arkansas has done a lot of work to preserve the town.  My wife was fascinated by the history of the project and how it had such a positive impact on the citizens of the area.  At the height of the Depression, it had given many families a chance to make a living and own a home.  I was just amazed that Johnny Cash had come from such a simple upbringing and became such a legend.  We enjoyed our trip through this area and spent the night in Little Rock.  Again, because of the research we had done, we added a couple of sites to our travels and experienced this little city that would never have made it on to our travel itinerary without exploring online resources and articles from travel magazines.  We have a file that contains places of interest and part of that research always includes food.  We found some great restaurants back in Memphis and Little Rock as well and it's amazing what you can find out about the local food buzz if you take a few minutes on a site like Trip Advisor. On sites such as that one you can research the best retirement travel ideas that you have.
We felt like we got to know the area a little bit and it was all because the best retirement travel ideas come from a little bit of reading about the area you're going to and never forgetting to look at the route you're taking and the points of interest along the way.  We pace out our journey and add a day here and there based on what we're interested in, and it never fails to disappoint us.  We live in a beautiful country, and we are determined to see as much of it as we can.  We also know there's a big world out there and don't think for a minute that we're not going to be exploring as much of it as we can.  Travel magazines are a great start, but the best retirement travel ideas come from your own added research.  Start making your list.  It's time to Enjoy Retire Life! 
Home – Retirement Travel –Retirement Travel Ideas