Thinking About Retirement? 
You're In The Right Place
If you're thinking about retirement, you're not only very wise but you've come to the right place.  Many people enter into this period of their life without really thinking through all the possibilities that exist and, worse, focusing only on the limitations they believe this period of life offers.  The more you plan, the better off you'll be so the sooner you start thinking about retirement and planning every aspect of your new lifestyle, the better equipped you will be to lead a happy, active and fulfilling new existence.
This website is designed to present different perspectives about the new life awaiting you and it's never too early to start thinking about it.  I started in kindergarten.  Seriously.  I was not particularly enamored with going to school and, as it turned out, I liked going to work even less so I looked for what this was all leading to so I could justify what seemed to me to be nothing short of decades of forced labor.  Retirement became the pot of gold at the end of the journey unless I won the lottery along the way.
Thinking About Retirement Kept Me Sane
I was never inspired to pursue a particular career, so I seemed to drift along looking for the best way to make as much money as possible.  I looked forward to the weekends and wondered why the work week was so lopsided.  Why did you have to work five days to get two off?  I started to think about retirement as an endless weekend or unlimited vacation and I saved up for it with a determination that was quite rare among the people I worked with.  I also was thinking about retirement through every endless meeting and conference call.  Does that sound like a miserable existence?  It wasn't.  It was one of the smartest things I ever did because I anticipated every aspect of this newfound freedom I have enjoyed since 2017.  And it has never failed to disappoint.  Retirement is wonderful.
When I came across a number of people who had been retired and missed working, my immediate reaction was one of complete bewilderment.  They said they were bored.  One guy told me as soon as baseball ended for the year he was done until the pitchers and catchers reported in February.  I couldn't believe it.  I'm a baseball fan too and, often, when I was thinking about retirement, I thought about being able to follow the sport more closely and going down to spring training (which we have now done) but that wasn't the only thing I was planning to do.  I made it a point to make sure I could fill in my days throughout the whole year.  I am very fortunate to have married a saint and my wife and I enjoy doing things together and we are quite active in the winter.  For two years we headed to warmer weather but the pandemic put a halt to that this past winter as well as the many day trips that we enjoy thinking.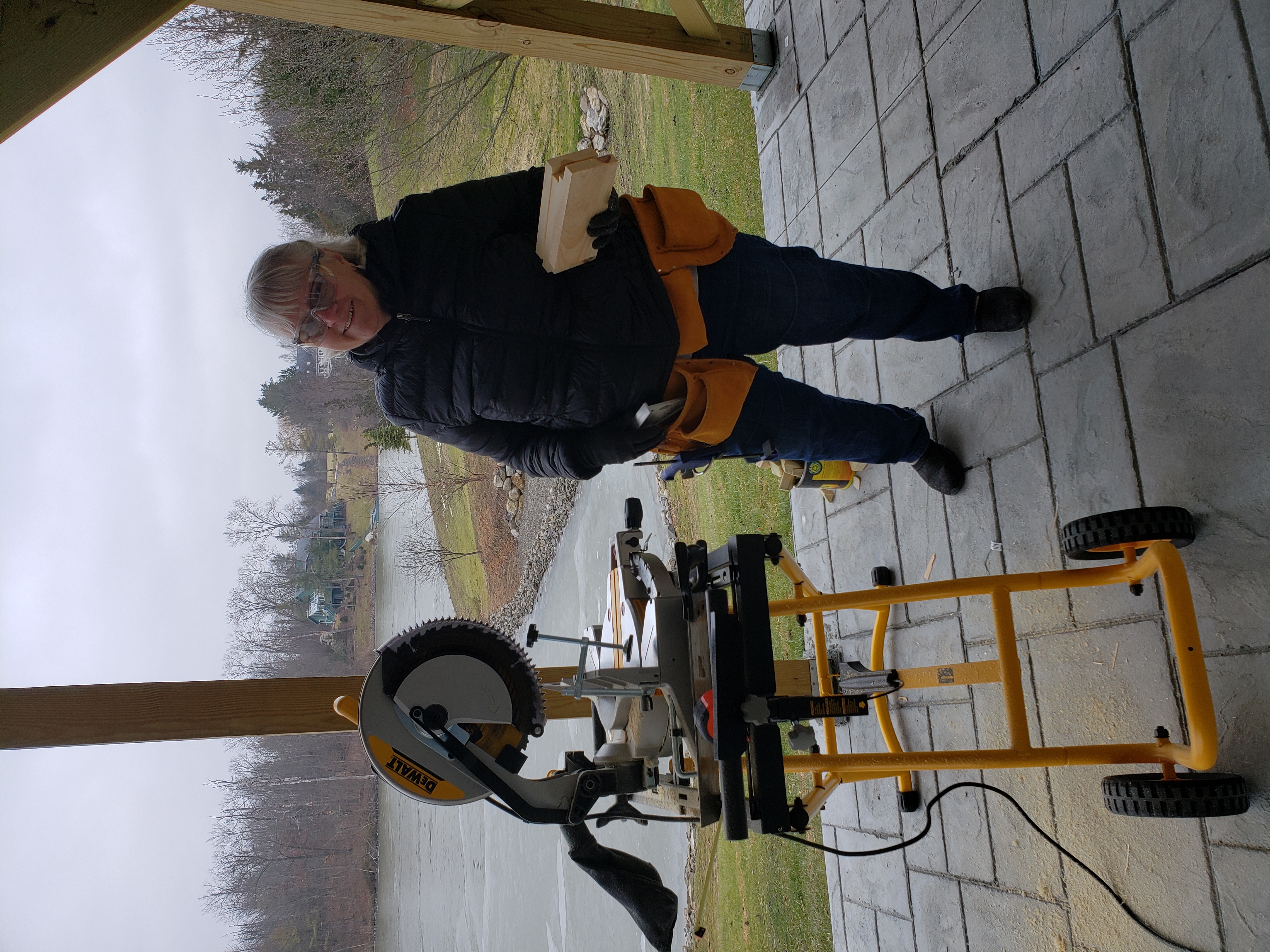 But we easily found things to do.  Even in this age of social distancing.  My wife's new hobby of woodworking has kept her busier than ever and she can be in the basement for hours at a time.  I'm a frustrated amateur historian so my days are filled with research and online courses and writing books that people may never read but have been a joy to write.  Yes, that is correct.  The person who hated school ended up with an insatiable desire to learn.  That was always the case, but the school system does not customize the courses to the student.  I hated every moment of Biology and was much more comfortable in History and English.  Notice I said comfortable rather than happy.  In thinking about retirement, I fantasized about conducting research in the Library of Congress and am happy to say that I've done that and enjoyed it immensely.
No one can design your ultimate retirement lifestyle but you.  Believe me, it's worth planning for.  Thinking about retirement and all the aspects that will be a part of your new lifestyle, will force you to examine your own inner being.  What interests do you have?  What are the things you want to do in life?  You're only going to get one shot at this.  This website was designed to get you ask questions about yourself and explore all the possibilities that await.  Throughout my whole life, thinking about retirement gave me great satisfaction and motivation to keep to the task at hand, save as much as possible and plan for the future with a lifestyle that would be exciting and fulfilling. You should do the same.  It's time to Enjoy Retired Life!