There Are Many Jobs For Retirees
Jobs for retirees exist everywhere.  With the labor shortage and unemployment below five percent, the fact is that, if you want a job, you can probably get one.  But, unless your financial situation is dire, I would suggest examining all the possibilities that exist before you commit yourself to a job that is not going to offer fulfillment.  If you're a trained professional and miss offering your services and liked what you did for a living, by all means consider going back to a job that will bring you a sense of satisfaction.  But, if you're just bored and want to fill your day with something to do, I suggest thinking about your alternatives before going out and taking the first job that comes along.
Retirement brings with it the opportunity to be a little more selective in how you spend your time, and this certainly applies to getting a job.  If you have any hobbies or interests, why not explore the possibility of leveraging that by getting a job within that area.  If you like arts and crafts, wouldn't a position at Michael's or Joanne's bring you more enjoyment than flipping burgers at a fast-food restaurant?  If you like to golf, wouldn't a job at a country club be more enjoyable than doing office work somewhere?
Jobs For Retirees Are Everywhere
Jobs for retirees exist everywhere because there are employment opportunities in almost every industry.  So why not look for something within the fields of interest that you have.  And, if money is not an issue, why not consider volunteering at something you have a desire to learn more about.  Our daughter volunteers at an Animal Sanctuary and I've considered becoming a volunteer at a historical site near us.  You might notice that I said "considered".  The fact is that I haven't found the time to do that despite the fact that there are a number of sites near us.  And this brings me to what I consider the best option here.  Despite the fact that there are many jobs for retirees, why not consider a little business instead?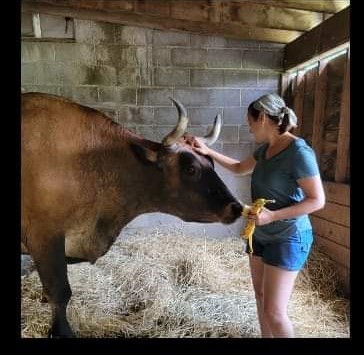 This website is my little business, and it is perfect for me but there are also similar business propositions related to many hobbies or interests.  Woodworking is one of the more profitable ones but there are some retirees who start regular businesses based on their skillset.  People who have done painting around the house over the years, for example, start a little business based on that.  There are many retirement businesses that you might find attractive.
The main point is to make sure you examine all of your options before committing to something.  Keep in mind that a job somewhere will interfere with your schedule and your time may not be your own.  With a business, you might have a little more freedom in creating your schedule.  After all, you'll know the owner.  This website tries to reinforce the fact that there is a tremendous freedom that comes with retirement and that is something you should never take for granted or compromise.  Despite the fact that there are many jobs for retirees, I submit that you should consider only the ones that will bring you happiness and a sense of fulfillment.  You worked all your life to get to this point.  You should make sure you're getting all that life has to offer.  Before signing away your freedom to work for someone else, you should examine all the possibilities.  It's time to Enjoy Retired Life!
Home – Retirement Finances – Jobs for Retirees