Retirement Hobby List
In compiling your retirement hobby list, it may be helpful to categorize the activities and see if you can broaden your experiences as much as possible.  It's easy to start with the sports and nature oriented activities but you should also think about challenging yourself mentally and creatively.  Here's our starter list.  Plan on checking back every now and then because we not only add some hobbies but refine the resources as well
Creative Hobbies
Art, music and writing quickly come to mind as creative hobbies but there is so many options within each one, that these three listings could easily break out into a dozen or more entries on your retirement hobby list.  Art, for example, could encompass drawing or sketching but also painting.  Under painting you can have oils, watercolors and acrylics.  Plus, you can have any combination of these including pencil and pastels.  Some would argue that photography should be included here as well and, when you see the work of an expert featured in a gallery, you know it took the same amount of skill to create the "art" captured in a magnificent photograph.
Music, again, offers a number of variations from just listening and collecting various kinds of music to playing and performing.  How many different instruments are there?  People can spend a lifetime studying any one of them or learn to master a few.  Piano, organ, harpsichord, trumpet, saxophone, tuba, violin, cello and drums barely get us started in listing the possibilities and any one of these instruments can become your passion in life.
Writing is a love for many people and you can study the great novelists and playwrights or become one yourself!  You can include a love of theater in here as well as a viewer, critic or performer.  Writing can be fictional, historical or descriptive articles that allow you to put pen to paper (or fingers to keyboard) and describe your feelings and thoughts to your reader.  It is a very challenging hobby and once you develop the appreciation of the written word and a well-crafted piece, it's very easy to see how addictive reading or writing can be.
But, there are many more creative hobbies than these and a very good argument can be made that all the ones on our retirement hobby list involve some creativity.  Quilting, sewing, knitting and crocheting are all creative and relaxing.  One of my friends compared quilting to glass cutting so you can add that to the list as well.  Any hobby that gets your creative juices flowing can easily develop into a life-long passion.
Gardeners certainly have a passion for their work and to see a beautifully maintained garden with colorful flowers and peaceful ambience is one of life's great pleasures.  One walk through an English Garden will tell you it takes a very creative and dedicated person to create such a work of art.  Gardening is a hobby that many retirees have fallen in love with.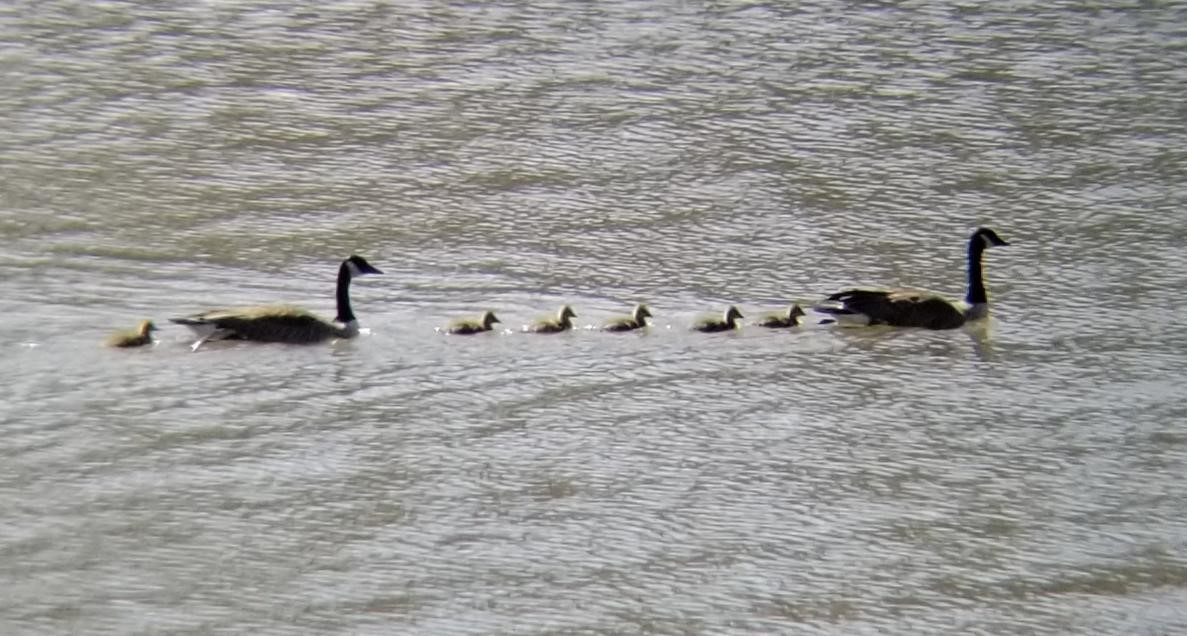 Sports
Some might argue that a sport isn't a true hobby, but they can certainly perform the same function by adding enjoyment into your life.  While golf might be the most popular retirement sport, there are a bunch of others like baseball, softball, tennis, pickle ball, billiards, bowling and basketball that keep retirees very occupied, keeping them socially and physically active.
When we talk about sports, we blend into other activities as well and many of them are outdoors and oriented toward the appreciation of nature.  Activities like camping and fishing are two that come to mind and there are many variations within these two categories.  Hunting and shooting are pastimes that make the retirement hobby list of a lot of people and, as with many of the classifications on this page, we don't begin to explore the differences within each.  Fishing, for example, can encompass deep sea fishing or fresh water and fly fishing.  It can be focused on bass, crappie or trout and can take place in a stream, a boat or from the shore.  The possibilities are nearly endless and so is the fun.  And let's not forget the joggers, hikers, walkers, and cyclists who devote many hours to the sport that they love while keeping fit at the same time.  Cars and boating also make it onto the list and whether you put them under the sports category or not is totally up to you.
Recreation
There are also hobbies that require less exertion but can be every bit as consuming and addictive.  Here, we're thinking of the more traditional type of activity like gardening or woodworking.  If you're thinking that either one of these activities, but especially woodworking, fit bitter in the creative category, I wouldn't argue at all.  Again, we have a number of activities that can fall under each of these.  While gardening can be growing herbs and vegetables for the kitchen, it may also be a more exacting venture like rose and orchid cultivation.  You might take your home-grown herbs and use them in another fast-growing form of recreation – cooking.  And you can easily add wine appreciation as an activity.  From grape growing to winemaking to wine appreciation, aficionados the world over devote a huge portion of their life to this category alone.
We should also mention that woodworking is one of those activities that can completely absorb a person's time and is included by many on their retirement hobby list.  My wife is one of the new retired woodworkers who is having a great time. From furniture making to room finishing, from scale modeling to carving, working with wood can be relaxing and make the hours in a day go by faster than you ever thought possible.
Games are a huge recreation category and they range from the computer games of survival and combat to board games and card games like poker, rummy, bridge and canasta.  If you've ever come across a serious bridge or poker player, you know this is almost a life and death matter rather than just one more item on a retirement hobby list.  Chess and strategic games like Go have occupied the lifetimes of many people and there are books galore for the advanced student of these endeavors. Or you may devote yourself to studying the odds and playing at a casino or winning the lottery.
Becoming part of a book club can also be on your list as well as genealogy, studying a foreign language, collecting stamps, coins or limited editions of glassware or statues.  There is no limit to the number of activities that can become a major focus of your life.  We've listed over six dozen on this page alone and haven't even scratched the surface of what's available.  Choose any one of them and do some research on the internet and you'll be amazed what other people are doing with that hobby or recreational activity.  It's a wonderful world when you have a great hobby and it's one more way to Enjoy Retired Life.
Home - Retirement Hobbies - Retirement Hobby List